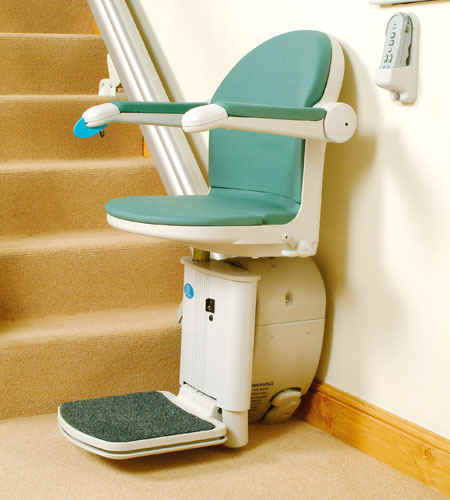 When the Sterling 1000 was designed we considered not just how safe, easy and comfortable it would be to use but also how the lift would look in your home. Thanks to extensive consultation with leading healthcare specialists the result was a lift that continues to exceed our customers' expectations.

Put simply, no other stairlift on the market offers as many exclusive features and options or looks as good as the Sterling. Whatever your needs Sterling has the stairlift for you.

All Sterling seats are supplied with wipe clean, flame retardant upholstery in a choice of four colors. You can even replace upholstery later should you wish to change your color scheme. With a Sterling lift you can regain your independence with compromising your décor.

Please click here to learn more about the many features and benefits of a Sterling stairlift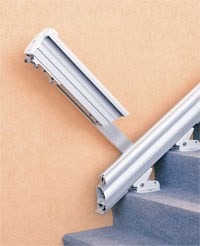 The stylish aluminum track of the Sterling 1000 takes up but a few inches of your stairway.

A Sterling hinged track will keep your track clear of doorways or other obstructions at the base of the stairs. This feature is available as a manual or remote controlled powered option.

Folded up the Sterling 1000 takes up minimal room at the base of your stairs and its contemporary appearance will compliment any home.


Shop for a stairlift like you would a mortgage or a car. When you request help from us, we provide you with quotes from 3 different stair lift companies. StairLiftAnswers.com is the only independent referral source on the net. For more information on stair lifts and 3 quotes - Get Price Quotes by emailing us at quotes@stairliftanswers.com.