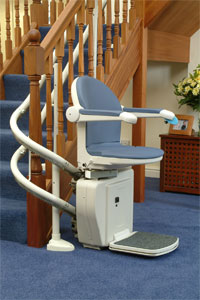 Sterling 2000 Curved Stair Lift

Like the Sterling 1000, the 2000 curved unit is designed to be comfortable, easy to use and look discreet in your home. No other curved track available can be fitted closer to the wall and leave so much free space on your stairs. This system has enabled Sterling to offer the tightest inside turns available in the industry.

Although the Sterling 2000 uses a different track system to the straight 1000 lift, almost all of the features are common between the two systems. In fact, like the 1000 the Sterling 2000 is available with more options than any other curved lift.

Please click here for more details on the features and options available on Sterling stairlifts.

The close fitting and tight turning Sterling 2000 will hug the wall of any stairway. This versatile system will fit the most complex and ornate stairways ensuring you can remain mobile in the home you love.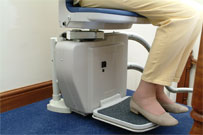 With a top overun you can simply step off the unit onto the landing without the need to swivel the seat.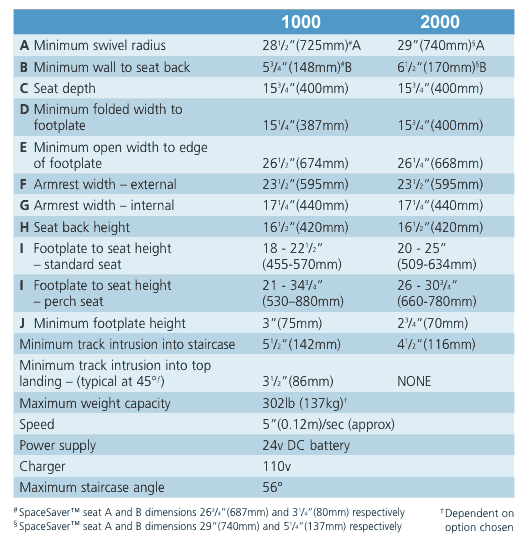 Shop for a stairlift like you would a mortgage or a car. When you request help from us, we provide you with quotes from 3 different stair lift companies. StairLiftAnswers.com is the only independent referral source on the net. For more information on stair lifts and 3 quotes - Get Price Quotes by emailing us at quotes@stairliftanswers.com.