Minivator Bath Bliss 311 Bath Tub Lift
Minivator Bath Bliss 303 is the latest bath tub lift from the Handicare Company. Handicare got into this business in a round-about way. They purchased Minivator which owned the Sterling Stairlift company. It is for tubs up to 17" deep. It comes with a cover, 6 suction cups, charger and modern hand control with sealed rechargable battery.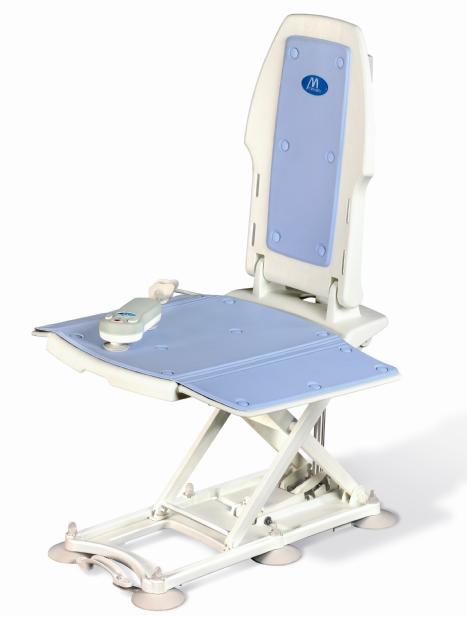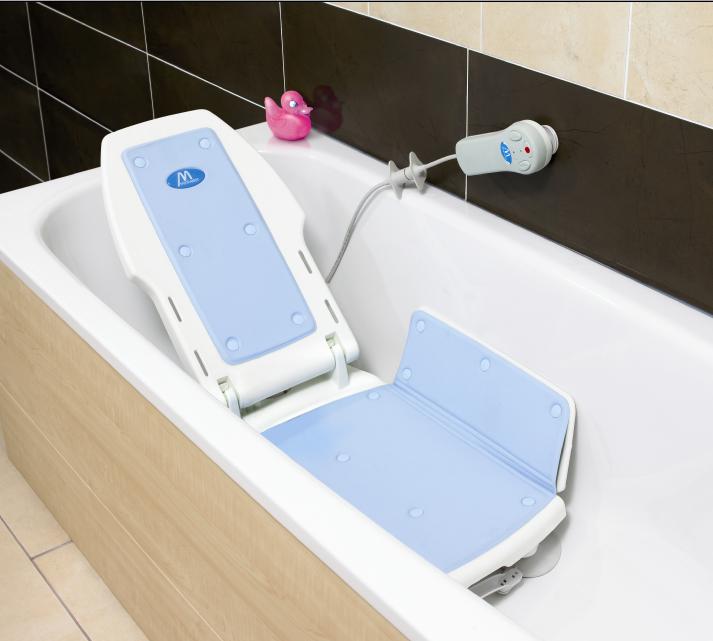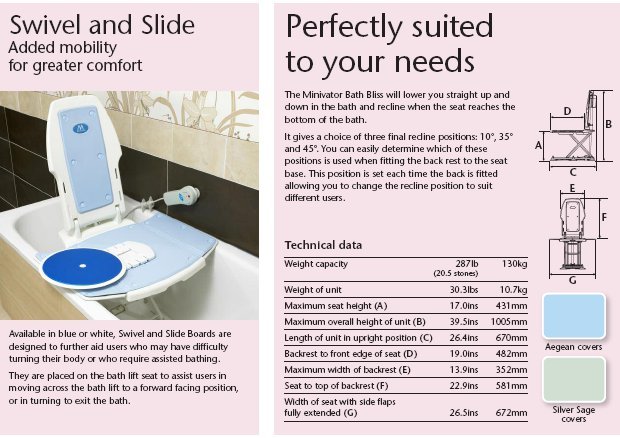 Sterling 303
The Sterling 303 was one of the first of the modern bath lifts. Prior to the 303, bath lifts were usually water powered. They required plumbing and fixtures so that water pressure could be used to raise and lower the bather. Weigh capacities were pretty low and there was the problem of water leakage. When the Sterling 303was introduced, a new era was begun.
All of the modern bath tub lifts , the Drive Whisper bath lift, Drive Bellavita bath lift, Bathmaster Sonaris bath lift, Aquajoy bath lift, Ameriglide bathtub lift, Bathmaster Deltis bath lift, Sonaris 2 XL bath lift, First Street Online bath lifts, Petermann bath tub lifts and more owe their basic designs to the Sterling 303 bath tub lift.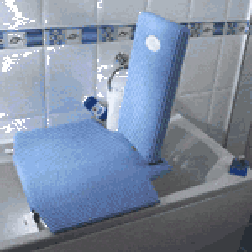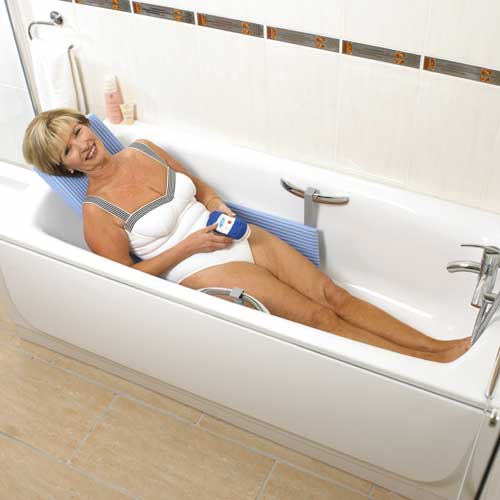 Email: quotes@stairliftanswers.com