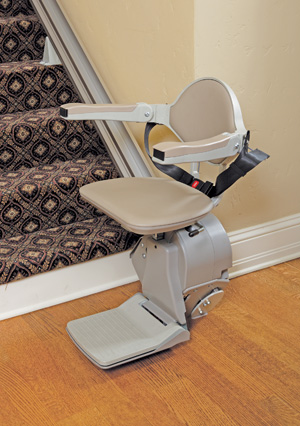 While the Bruno Elite straight stairlift and the discontinued SRE 1550 stairlift are highly recommended, The Elan SRE-3000 is not.
The seat on this model only folds half way. This gets in the way of people walking up the steps at the hip to knee area. It takes up as much room at this level as the old fashioned 15" wide Summit SL lift.
The power switch is located on the back of the stair lift making it hard to find.
It lacks a safety key which would prevent unauthorized use by small children and others. Most competitive stair lifts have this as standard equipment.
There is no LED display function on this model. Most competitors include a diagnostic panel which would identify the status of the machine.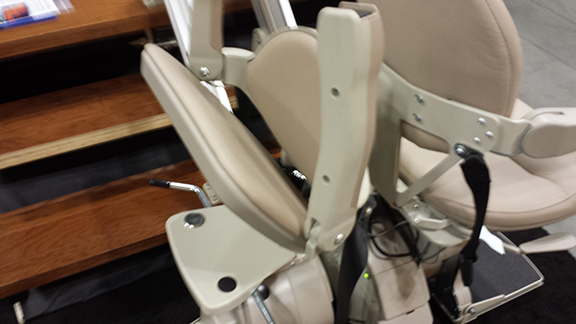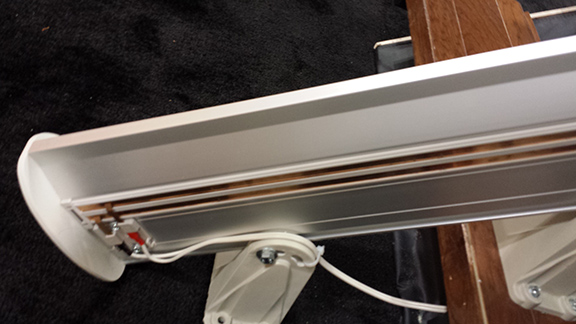 The Elan track has a few very questionable design issues. The exposed copper charging strips could easily be shorted out. This raises the issue of fire safety. Children might receive an electrical shock and small animals could be injured. Because the track is elevated and sticks out at the bottom of the stairs about 12"-14", it also creates a greater tripping hazard than most of its competitors.
The Bruno Elan seat is wobbly, possibly causing seniors to feel unsafe. An installer for a Bruno dealer said "Seat seems a little wobbly" in his online review. This was posted on SeniorsLivingIndependently.com.
This link shows the BBB complaints about Bruno stair lift products. In defense of the product complaints, Frederick T Rikkers, the attorney for Bruno Independent Living Aids, Inc has stated "Of those complaints pertaining to the Elan SRE-3000 on the Better Business Bureau's website those complains pertain to installation issues by third parties, not the product itself..."
Whatever the source of complaint, the rate at which complaints have been filed has been on a dramatic upswing.
The current generation Bruno Elite is much better than the Elan.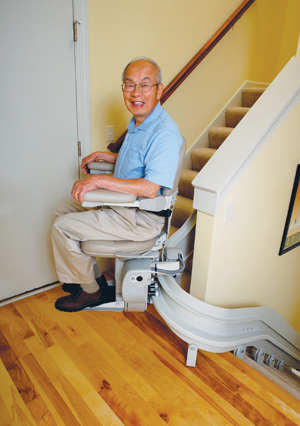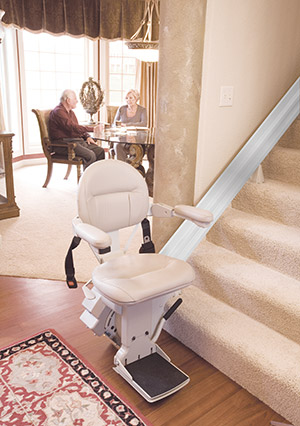 Customer Comment:
I am writing to complain about the lack of response from Bruno to correct the ongoing problems that my mother has had with her Elan stairlift. the chair has not worked properly since she purchased it brand new 2-14-14 the chair stops running every 10 seconds it also grinds and leaves metal shavings the chair is rated @ 300lbs. my mother is 183lbs.she is unable to use her stairlift and is forced to navigate around it which poses a safety hazard for her.

Bruno Stair lift complaints, Elan complaints, SRE-3000 complaints, problems with Bruno stair lifts, low quality