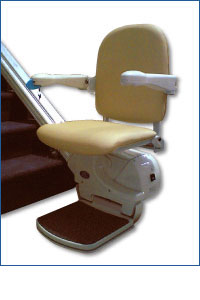 Sterling Stair lifts is owned by Minivator Limited, one of the world's biggest and fastest growing stair lift manufacturers. The company has a wealth of experience with 30 years of stair lift design, manufacture, installation and maintenance, and sells its lift in many countries around the globe. All Sterling stair lifts are designed and manufactured in the UK to the highest safety standards.
Please see the links to the individual models 950, 950+, 1000, 2000 and Outdoor Model
Shop for a stairlift like you would a mortgage or a car. When you request help from us, we provide you with quotes from 3 different stair lift companies. StairLiftAnswers.com is the only independent referral source on the net. For more information on stair lifts and 3 quotes - Get Price Quotes by emailing us at

[email protected]

.